Scientific Work Measurement tool with International Standard Time database

timeSSD® is a standard time data system for labor-intensive industries with special focus on sewing industry and integrated social manufacturing features.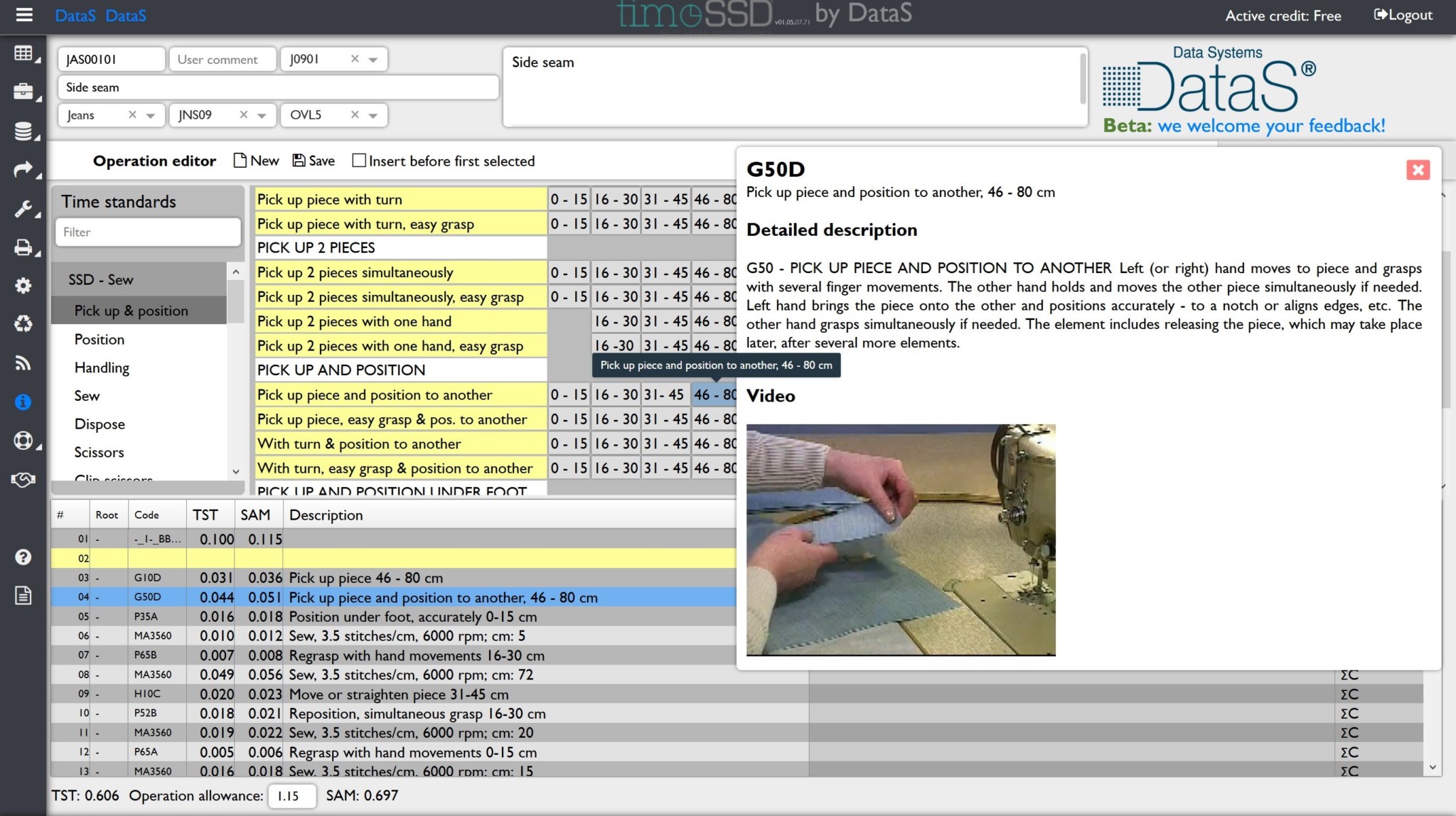 Efficient, secure, profitable

Celerity : 12–20 minute analysis of one working minute.
Accuracy : Accurate time, clear method, structured workflow.
Benchmark : SAM provided are the right basis for planning, efficiency control and payroll applications.
Cost saving : No investment, no infrastructure, no implementing, no maintenance fee.
Multilanguage.

Focus on the essence

Fast method development based on the predetermined element sets for all manual and tool assisted jobs, including the sewing.
Just register and use it from the browser, no limit on the number of the users, no access key necessary.
Embedded social manufacturing features by method and workflow sharing with partners. No paper need, no e-mail necessary.